Discover more from Rewriting The Narrative
Content showcasing the diversity of Black men globally. This platform will provide current news for and about Black men, curated by Black men.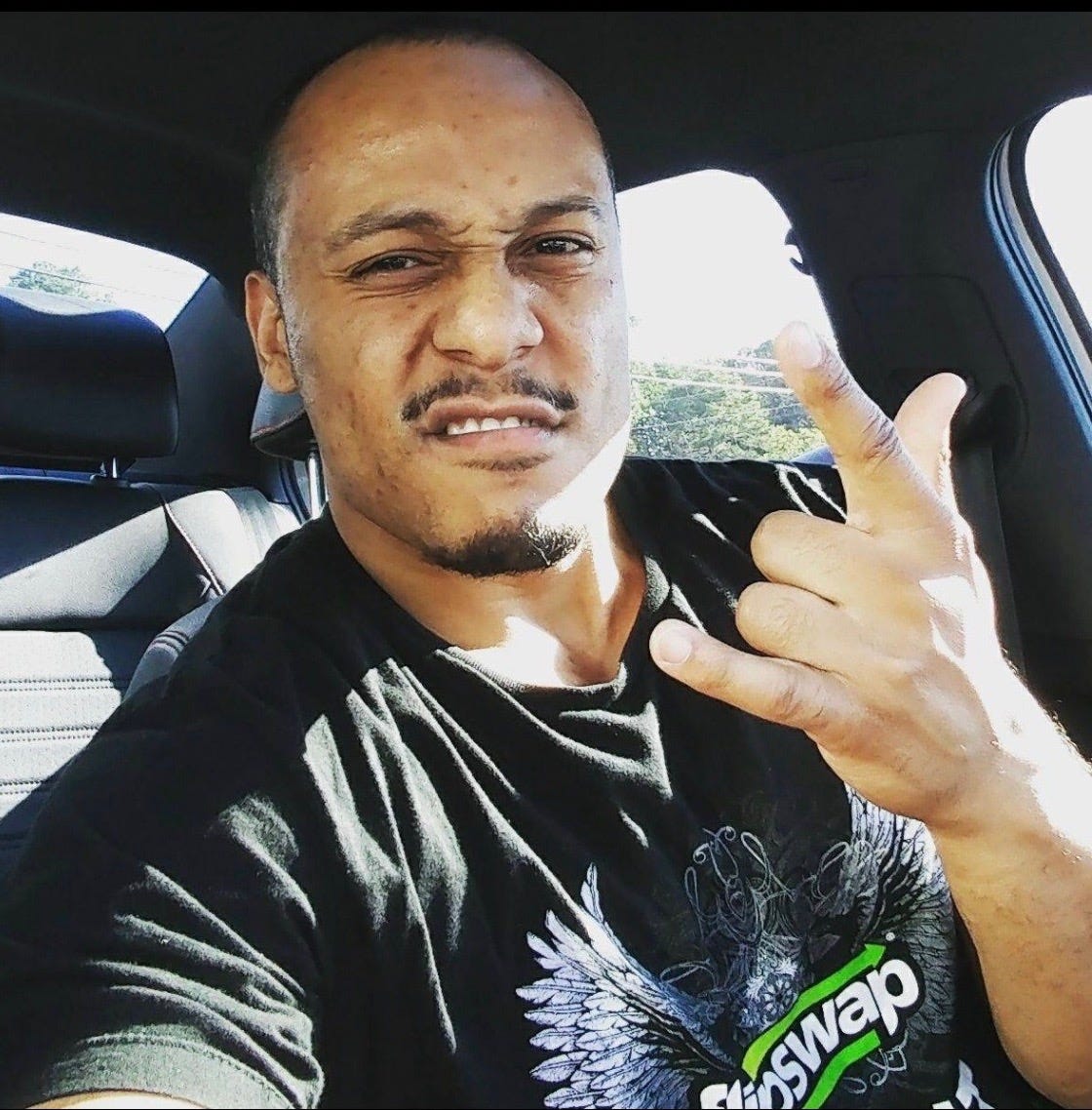 It's always a pleasure to fellowship with your friends, especially when they're like minded in the pursuit of being better humans. One of the people I have utmost respect for is my brother, Paul Smauels. I've known Paul for well over fourteen years now through our mutual friend, Terrence. Over the years, Paul and I have bonded over being immigrants in America, geek culture, fatherhood, and holistic living. I've admired Paul's desire to continually hold himself accountable for challenges in his life, while inspiring others to fulfill their purpose through his vulnerability. It's been fascinating and exciting watching my brother's story being written before my eyes. The book is nowhere near complete, the grand author is still writing chapters in Paul's life. One of the best parts of this saga is the transformative benefits of wellness. Paul and I had an opportunity to talk about overall wellness and how it's helped him find purpose.
"And I got pressure on me. Seven days a week, it's game seven on me. Life'll test you out, you live through that, that's testimony. Givin' them hell, but how in the hell I got all these blessings on me?" - Big Sean
What does wellness look like for you?
Peace! In mind, body and spirit.
You're a serious lifter and stay in the gym looking like a smaller version of the Rock. When did you get into weightlifting as a way to maintain health and increase fitness?
I have been lifting (exercising) since I was a teenager however lifting became a health dependency when depression and anxiety began to deteriorate my mental health.
How has therapy helped you along your journey of wellness?
Therapy was and still is a catalyst for my mental and emotional health. I have been partaking in it for four years.
Why do you think therapy is crucially important for black men?
Professional help at a scientific and professional proven level is important to black men, because traditional methods (alcohol, drugs, women and any other vice) can be detrimentally devastating to our daily lives due to society's view of us. Society expects black men to shrug trauma off and move forward without facing our demons. By doing so, the results of not facing trauma in the stated matters can lead us to further troubling circumstances and perpetuate stereotypes.
With self-care being a catchy buzzword and people on social media attempting to dictate what self-care should be for others, what is self-care to you and what are your self-care methods?
Self care is self love! Essentially it's finding yourself (purpose) and rediscovering what makes you you. Being in service to others, being selfish with your needs, exercising, prayer, dating yourself, mediation etc. Basically doing things that allow you to be comfortable being yourself and or being alone (in your own space).
People often seek out wellness in order to have enough energy and time in this existence to fulfill their purpose, what do you consider is yours?
I believe (while still discovering) that my purpose aligns with inspiring others and in turn being inspired. Being vulnerable to the world and sharing my demons so that others may learn from my experiences and find relief in relatability.
If anyone needs advice on healthy living or weight training, how can they reach out to you?
You can reach me on Instagram (@pabloduhcanadian), via phone (678-895-4887), or by email (ogdsm84@me.com).
Paul has gratitude for what he has, while striving to achieve even more in life. His foundation for success starts with his non-negotiable practices - mental health, physical health, and spiritual health. We align on optimizing all three of these areas in our lives, whether through meditation, therapy, being a gym rat, or daily prayer. Through heartbreak, failure, and chaos, Paul has managed to center himself and find peace. The harmony he's allowed himself to create is helping him find his purpose. A mentor of mine has continually stressed to me that, "greatness is an endless journey". Similarly, purpose is a story that's still being written.