Discover more from Rewriting The Narrative
Content showcasing the diversity of Black men globally. This platform will provide current news for and about Black men, curated by Black men.
Liberation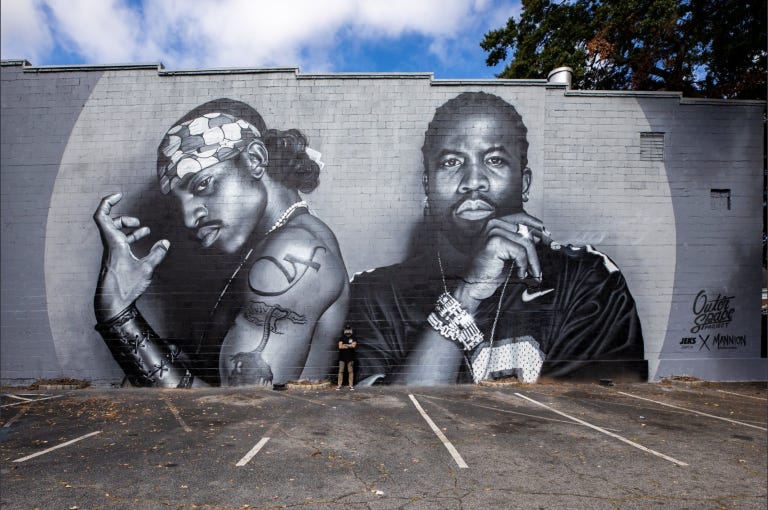 One of my missions in this lifetime is to continually acknowledge people, places, and things that deserve recognition, respect, and honor. I live by the mantra, "give people their flowers while they're still here." I make it an effort to celebrate people in my life that are doing amazing things whether through conversations, social media, or my writing. Not that celebrities or public figures need my signal boost, but the ones that have impacted my life in some positive manner always get my praise. The iconic group, OutKast, is one of those entities that deserve the recent acclaim that has been bestowed upon them. A few weeks ago, a mural was commissioned and finished of the ATLiens in the Atlanta neighborhood, Little 5 Points. The 30-foot tall mural was created by graffiti artist and muralist, JEKS (@jeks_nc) and part of the Outer Space Project, which intends to beautify public spaces. As a 'Kast fan since I was ten years old, knowing this mural exists and people have gone out of their way to visit it, provides me the necessary validation that Big Boi and Dre will forever be appreciated in the state of Georgia.
As much music that I listen to on a daily basis, I've never really pondered on why I gravitate to OutKast so much besides the obvious reasons. Yes, their production is amazing and their lyrics are top notch, but the duo provides a level of "otherness" that the kid version of me was unable to articulate at the time. OutKast represented being truly in-grained with southern culture, but daring to express freely without alienating the people or places that molded you. The dichotomy of rhyming about cadillacs, gentrification, the streets, and family life among other things gave kids like me and countless others the green light to be our authentic selves. The music and subsequent culture these two produced, along with the rest of the Dungeon Family, allowed a spark of experimentation that created acts like Future, EarthGang, and B.O.B. OutKast helped us southern kids embrace the fact that being different is cool and in turn we clung onto our accents, slang, and style of dress. No longer were outsiders (looking at you northerners) going to dictate what's considered "real hip hop" or denigrate people who were different than them. Coincidentally, the South (particularly Atlanta) runs rap music, provides the lingo for this nation, and forces everyone to accept their uniqueness without being aggressive about it.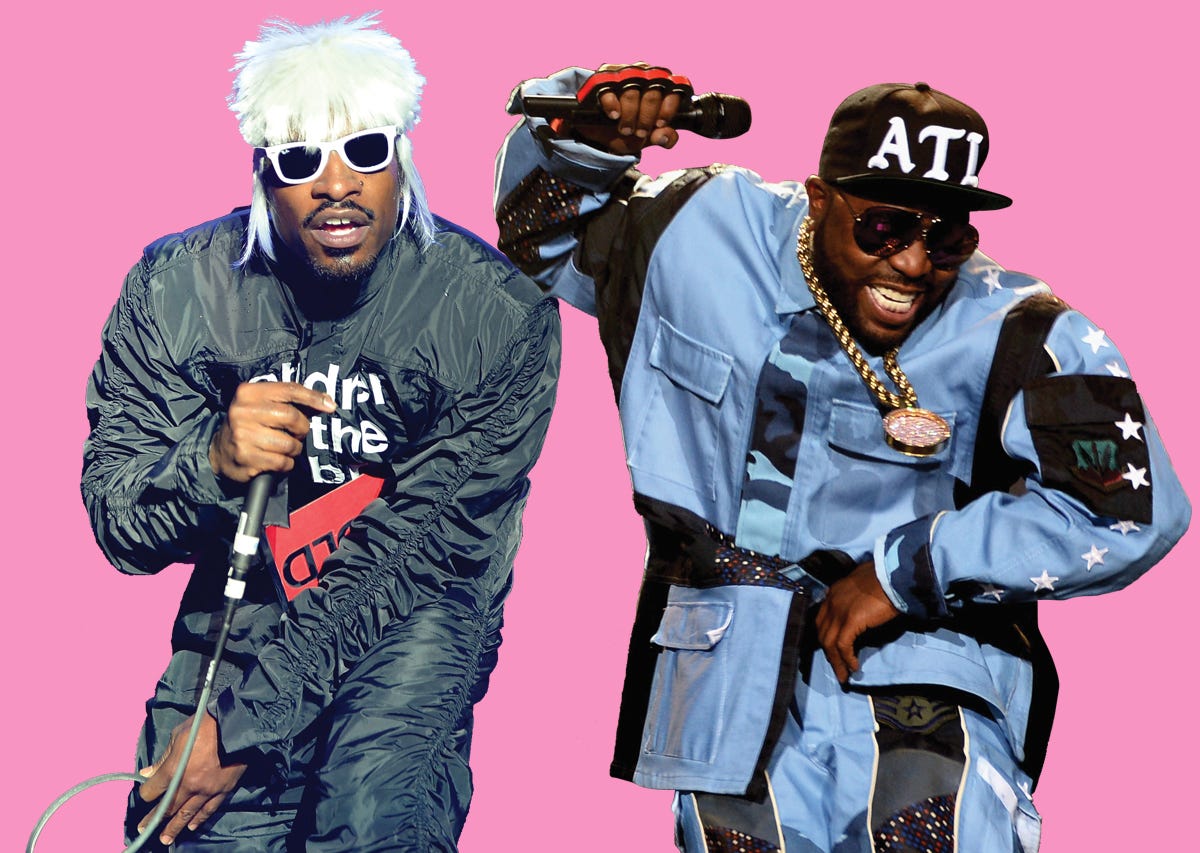 Being a Nigerian-American, I was often torn with just how much of each culture would be awarded my attention without realizing that the duality should be more of a blend than a balance. OutKast routinely merged gritty hip hop with funk, southern bass, and jazz to birth something that pivoted them from hometown heroes to worldwide influencers. The importance of OutKast is displayed any time you happen to be in the West End and see a young brother rocking unblemished Air Max 90s with a colorful dashiki and a Braves baseball cap with an unbent brim. Big Boi and Andre 3000's significance is flaunted when your favorite rapper dares to be different in their music by incorporating spoken word ("13th Floor/Growing Old"), live instruments ("SpottieOttieDopaliscioius"), or heavy subject matter ("Toilet Tisha"). We cannot talk OutKast without stating the painfully obvious truth of which is better the better of the two. ATLiens. There, I said it. You were all thinking it and through the magic connection of my fingers to my computer keyboard, I put it in writing. If you thought I was talking group members, then you're sadly mistaken. There is no best rapper in OutKast. Dre and Big Boi are enterally two halves of a whole that are great separately, but form an implausible unit when together. To rate one lyricist above the other is not only doing a disservice to their legacy, but provides hip hop commentary that is merely based on subject matter and not skills. The debate on which classic 'Kast album deserves the right to be considered the best will forever rage on among my friends and I, but I'll never entertain the idea of choosing between two geniuses.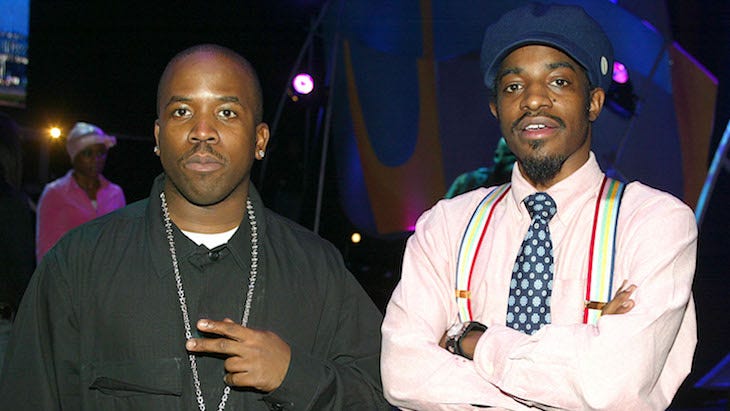 I'm thankful for being alive and thriving in a place/time where I was able to come of age, from OutKast's inception, to their peak, and eventual ascension to musical and cultural figures. From Southernplayalisticaddillacmuzik to Idlewild and beyond, the Aquarius and the Gemini have provided the soundtrack from my adolescence through adulthood. It's rare that musical acts have that type of longevity, but an even greater feat that they have that reach. Hopefully, I've captured how much these two mean to the South in general, but to me in particular. True liberation often comes with sacrifice and I'm appreciative for OutKast bearing that burden in order for me to be free.