Discover more from Rewriting The Narrative
Content showcasing the diversity of Black men globally. This platform will provide current news for and about Black men, curated by Black men.
Seven Days in Colombia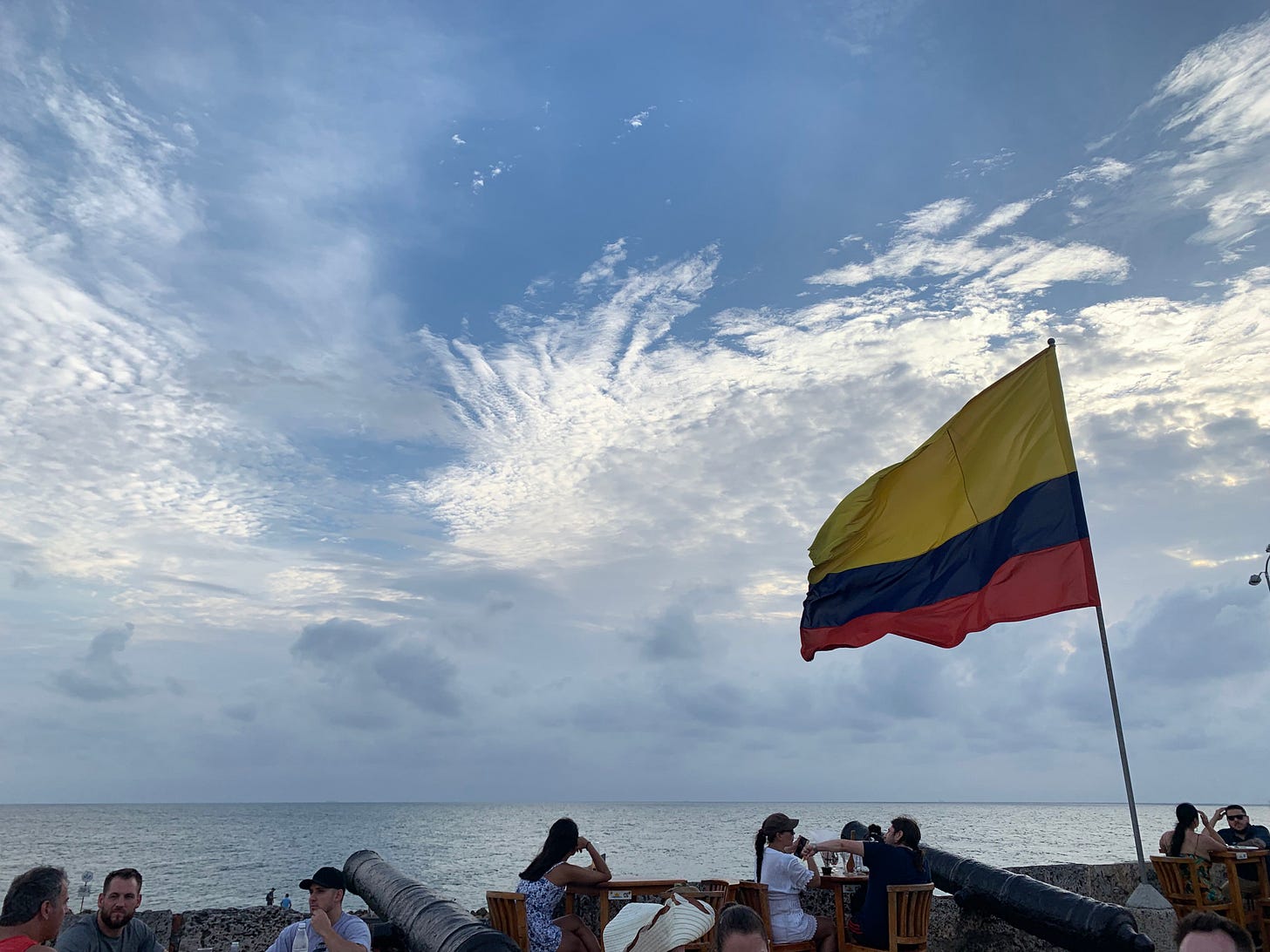 It's summer. And like most summers with folks that have young children, you decide to cash in all of those PTO days for a trip domestically or internationally. This year the wife and I decided to treat ourselves. We booked a nice gateway sans the crumb snatchers. We initially purchased flight tickets and hotel accommodations via a travel agency that was shitty, but more on that later. Our destination was the Amalfi Coast, a locale my better half has dreamed of for quite some time. Arrangements were made and we were well off on our way to southern Italy, until a fortunate event forced us to nix our plans. Instead of postponing the trip all together, we decided on visiting scenery on our side of the hemisphere. Colombia has always been a place we've wanted to visit, so our course changed to the South American country.
Vacationing in Colombia was interesting to say the least. If you were expecting to see the Colombia from the hit television show Narcos, then you'd be sorely disappointed. Colombia has transformed since Pablo Escobar's reign as chief cocaine distributor. It's a country that has been plagued by a decades long civil war and now it's a former colony that has tried desperately to be nothing like the kingdom that established it in 1499. Our seven days there gave us not only a change of perspective on certain things, but firmly rooted some ideas we've had about the yellow, blue, and red. 
Our trip started on a Thursday which was mainly traveling. Our flight from Atlanta to Miami was extremely early and the Transportation Security Administration thought it was a great idea trial a new process. Instead of having passengers go through security check as any normal TSA would do, they had us bunched in groups. Of course this added an unnecessary delay to us starting our vacation. The process felt like it added time and frustrated all of us. Security shenanigans aside we make it to Miami for a short layover then we're off to Bogota. 
Once we've landed in Bogota it became abundantly clear that we didn't do research on the climate. Our assumption was warm weather, because it's summer and it's South America right? Hell no. Colombia's capital and financial hub is situated in mountainous terrain so the weather was pretty chilly. And it rained at least twice every day while we were there. We found a cab that took us from the airport to our hotel in downtown Bogota. Which admittedly was a big mistake as the cab driver overcharged us. That was the one and only taxi we took while in Bogota. We used Uber the remainder of our stay there. The service was safer, extremely cheaper, and drivers were everywhere in the city. One thing to note, Uber is technically illegal in Colombia. Drivers sign up for the service at their own risk as the taxi union there has strongarmed them into going "underground". Our tour guides told us stories of drivers being assaulted by taxi drivers and having their vehicles impounded by police officers. Several times I had to ride in the passenger side of ride as to not give the impression that we were using the service. Interestingly enough, Uber is was non-existent during our second leg of the trip in Cartagena. I'm guessing the taxi union has a much stronger presence in that city than Bogota.
We used our first day of the trip to find food and decide on the tours we wanted to do while in Bogota. One thing Bogota has going for it besides the rich history and architecture is the food. We ate so many unique dishes from restaurants that were holes in the walls and very upscale. One thing was clear, cost of living is really cheap in Colombia. The U.S. dollar stretches very far in Colombia, as the going rate is about 3,000 Colombian pesos to each USD. Since breakfast was included during our entire trip, we had free range to spend our money on lunch and dinner. One visit to a very upscale restaurant in Bogota cost us around $50 USD. Keep in my this included appetizers, alcoholic drinks, our entrees, and desert. I would highly recommend Restaurante Daniel, located in the Chapinero neighborhood it stood out with it's amazing restaurant and service. I have to add that Chapinero is definitely one of the more hip neighborhoods in Bogota. There a plenty of clubs, microbreweries, and lounges to hang out and enjoy yourself. We even had an opportunity to watch Colombia's soccer (I know futbol) team beat Paraguay in the COPA while enjoying craft brew at Bogota Brewing Company.  BBCs are located in several places around Colombia and it should be a destination of yours if you're into that oh so good fermented liquid gold.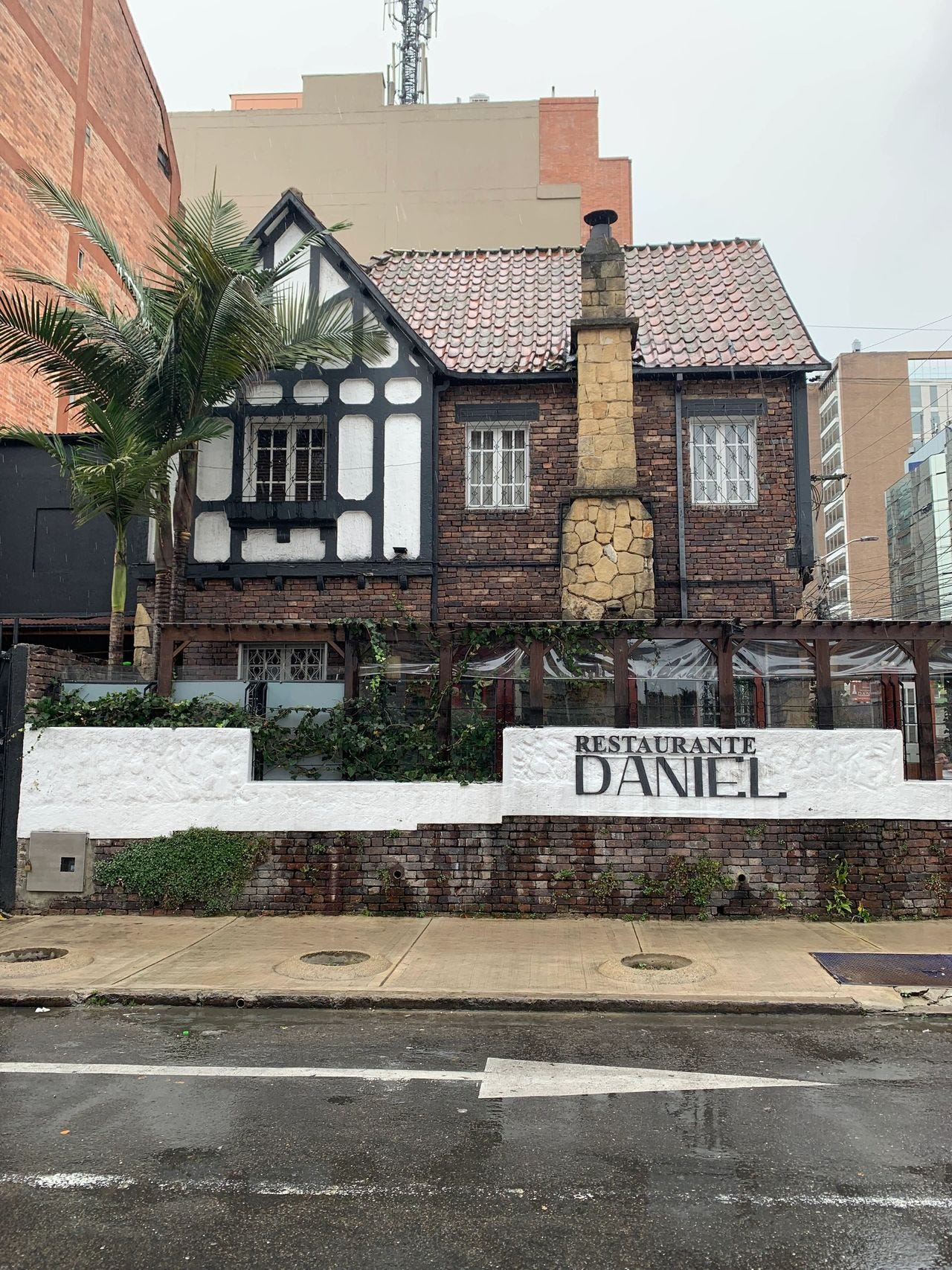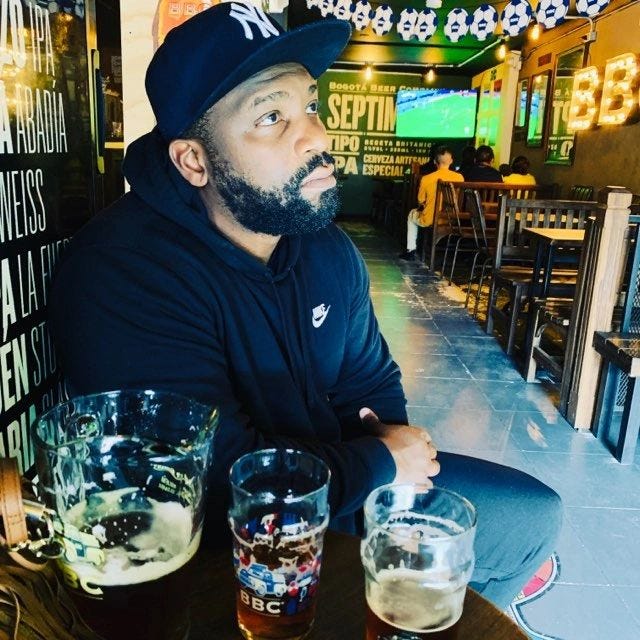 I would recommend only staying in Bogota for two days tops. You'll be able to do all of the walking tours in the more popular locales in that amount of time. Our second day in Bogota gave us a great opportunity to grasp the rich history of Colombia. With our amusing and knowledgeable tour guide, Daniel, we traversed the Gold Museum, walked through La Candelaria, visited Plaza Bolivar, and had authentic Colombian food and beer for lunch. While visiting many famous sites and stuffing our faces, it really hit us that knowing Spanish would've been a big plus for us. Though many people in the tourist sector of the economy speak English, Spanish is still the dominant language. We could have saved ourselves plenty of headaches had I remembered to use Google Translate prior to our second to last day.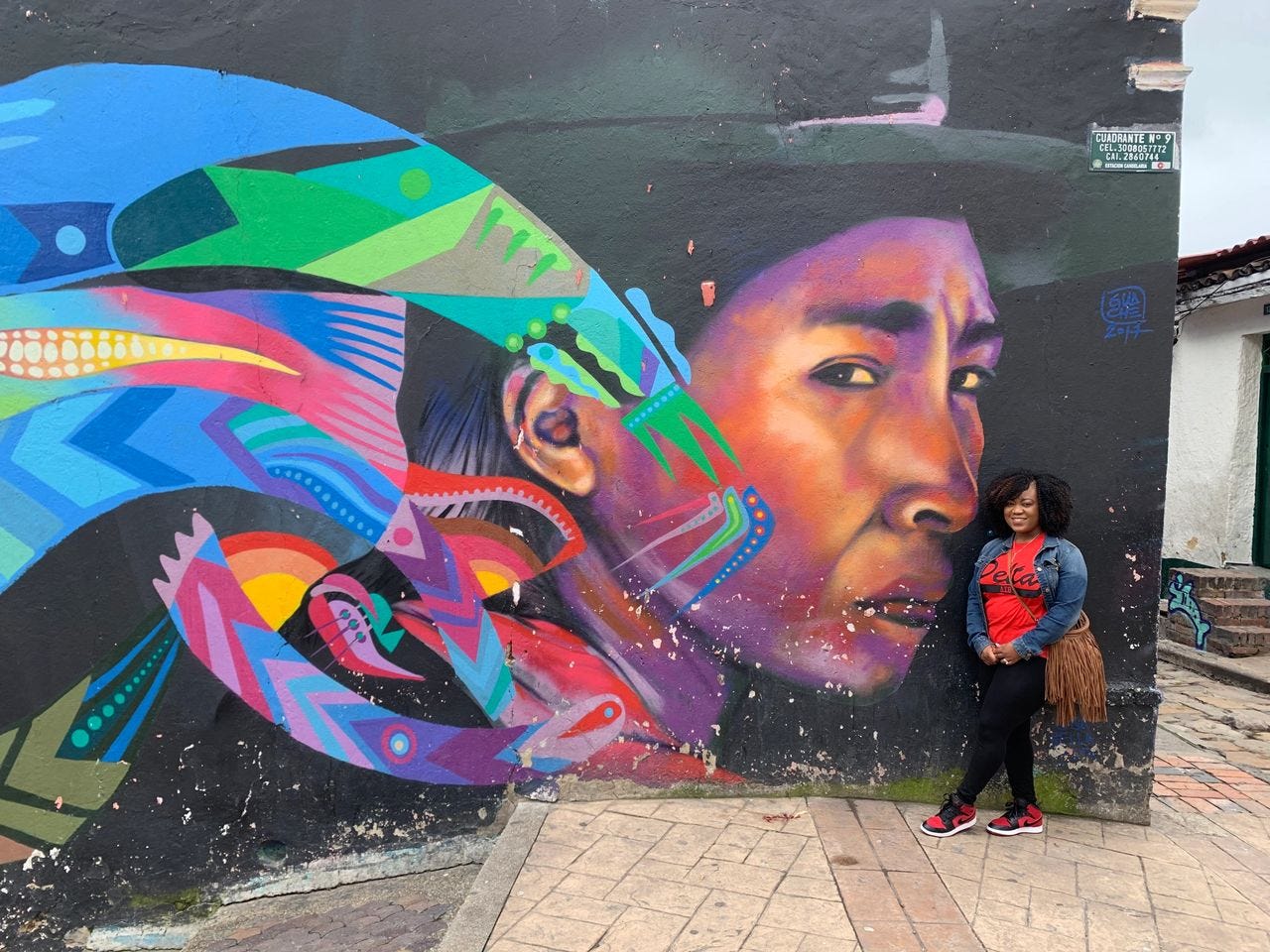 While touring Plaza Bolivar and La Candelaria, we learned that when Pablo Escobar congressman he was not allowed to enter Capitolio Nacional, the building that houses the Congress of Colombia. Believe it or not, the reason wasn't because Pablo was a known narco, but was due to the fact he was not wearing a tie. He found a random man in the city square and offers the man enough cash that pretty much covers his salary for the year. This story not only overstates the incredible wealth Escobar had at the time, but the super stringent rules that were in place for Colombian congressmen.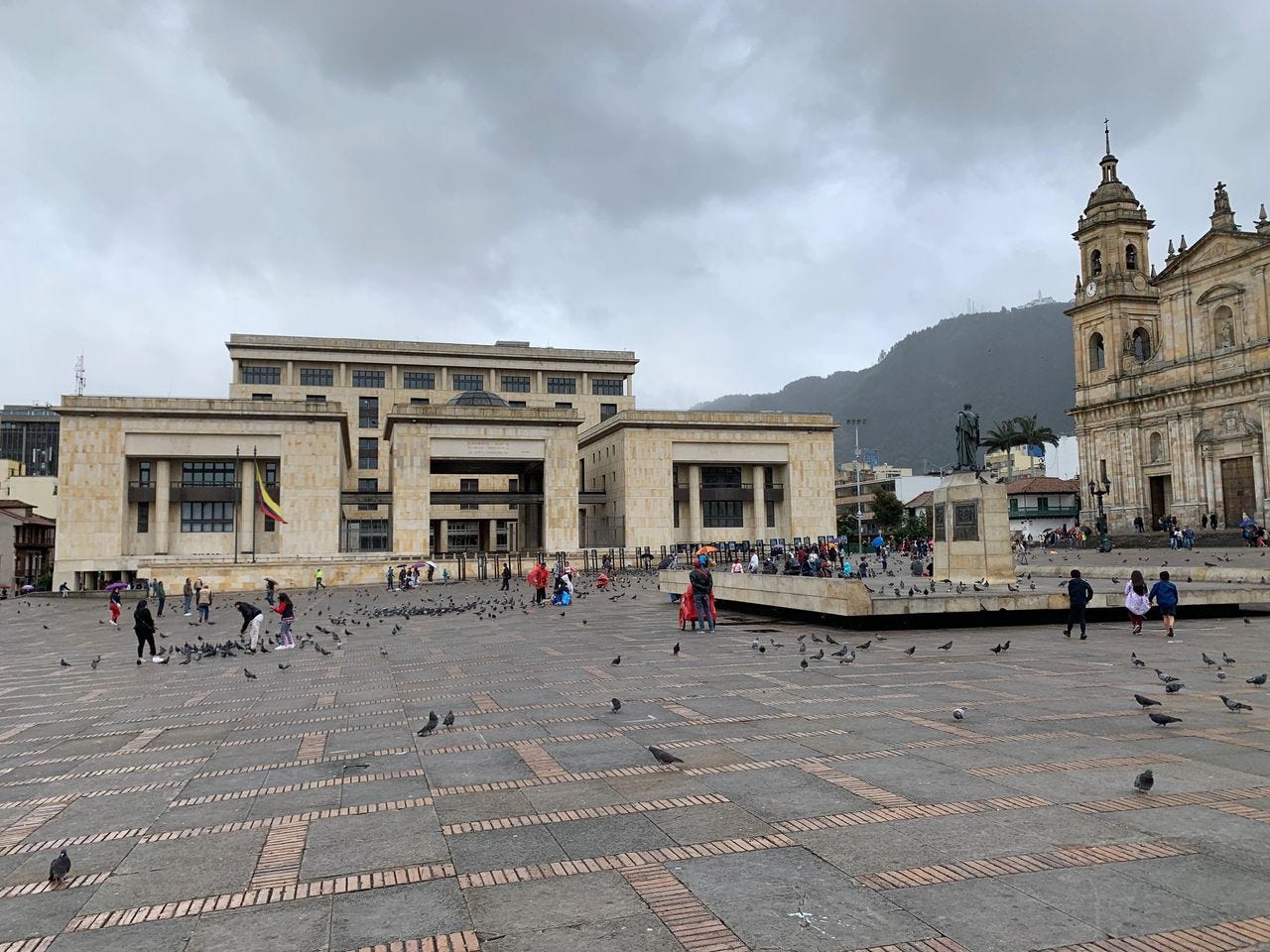 The way our travel itinerary was planned by the travel agency was stupid. That's the only word I could use to describe it. We were supposed to spend three nights in each city, but our first night in Cartagena had us landing at the airport well after 10:00 pm. That aside, our hotel in Cartagena was exponentially better than the one in Bogota. The digs were modern and the hotel staff was top-notch.
The majority of our first day in Cartagena was spent in a small town called Palenque, which is located about an hour south of Cartagena. Palenque holds the distinction of being the first freed city of enslaved Africans in the western hemisphere. Freedom for the people of Palenque came with a hefty price. The founder of the town, Benkos Bioho, was mutilated for leading an uprising to ensure freedom for the people. His remains were paraded around the city to discourage the people revolting against their captures. Let me tell you a secret. It didn't work. The people of Palenque fought for and won their freedom. To this day, Palenque is still independent of the Colombian government. They sustain themselves fully and told us they intend to remain that way. While there, we toured the town with our tour guide/translator and a statesman of the city. We were welcomed with songs performed by local artists and rum created by the people. Not a bad way to start your morning. From there we visited the recording studio of the group Kombilesami. Their music is a fusion of different genres, but the one thing that blends it all together is it's blackness. I'm not playing when I say this group is black as fuck. Not in the sense of shade, but the sense of being. They embrace their "Africanness" so passionately that it inspired me to continue to live unapologetically. Their mentoring children in the town to do the same and I'm excited about what those kids will produce in the future.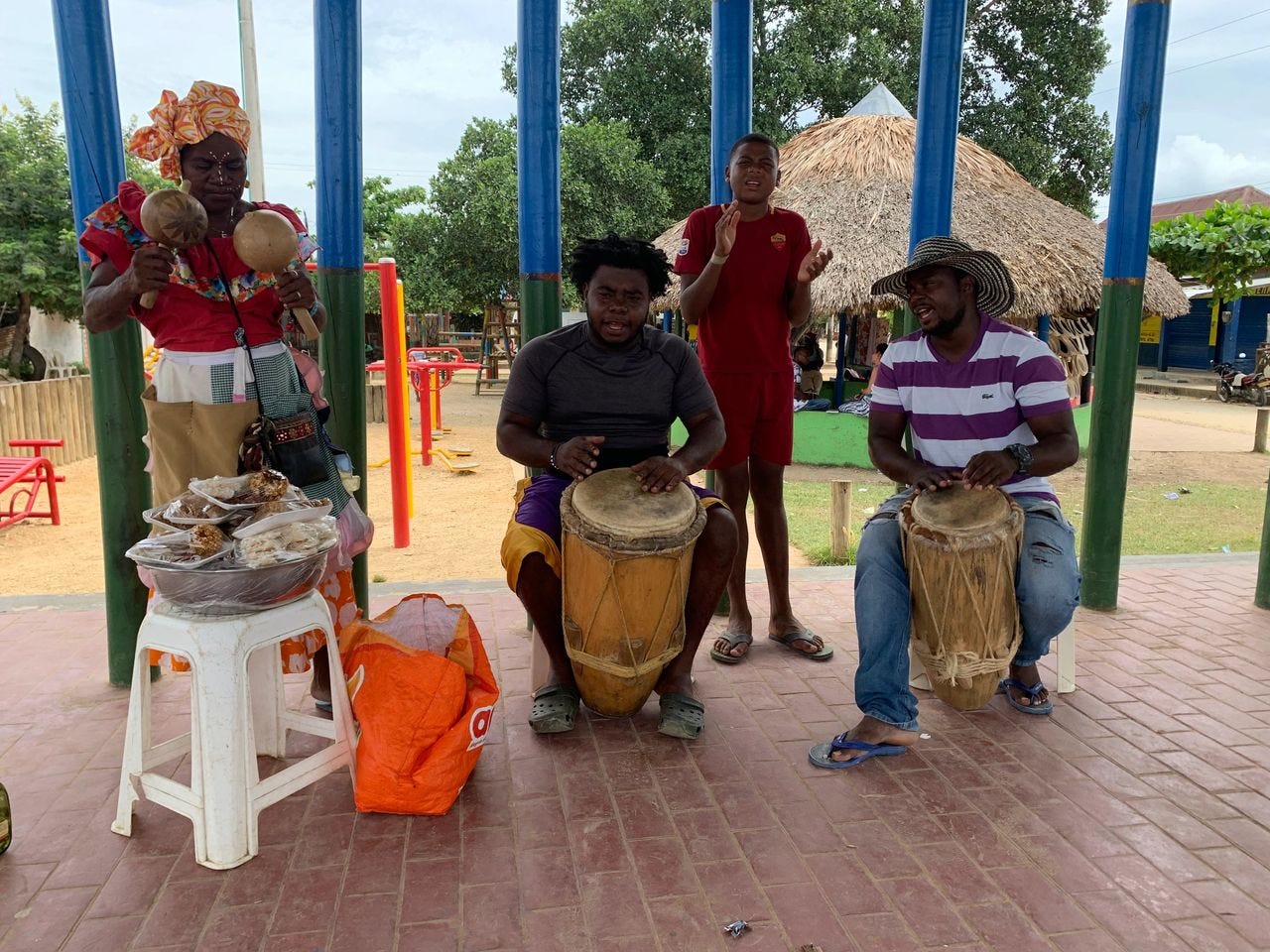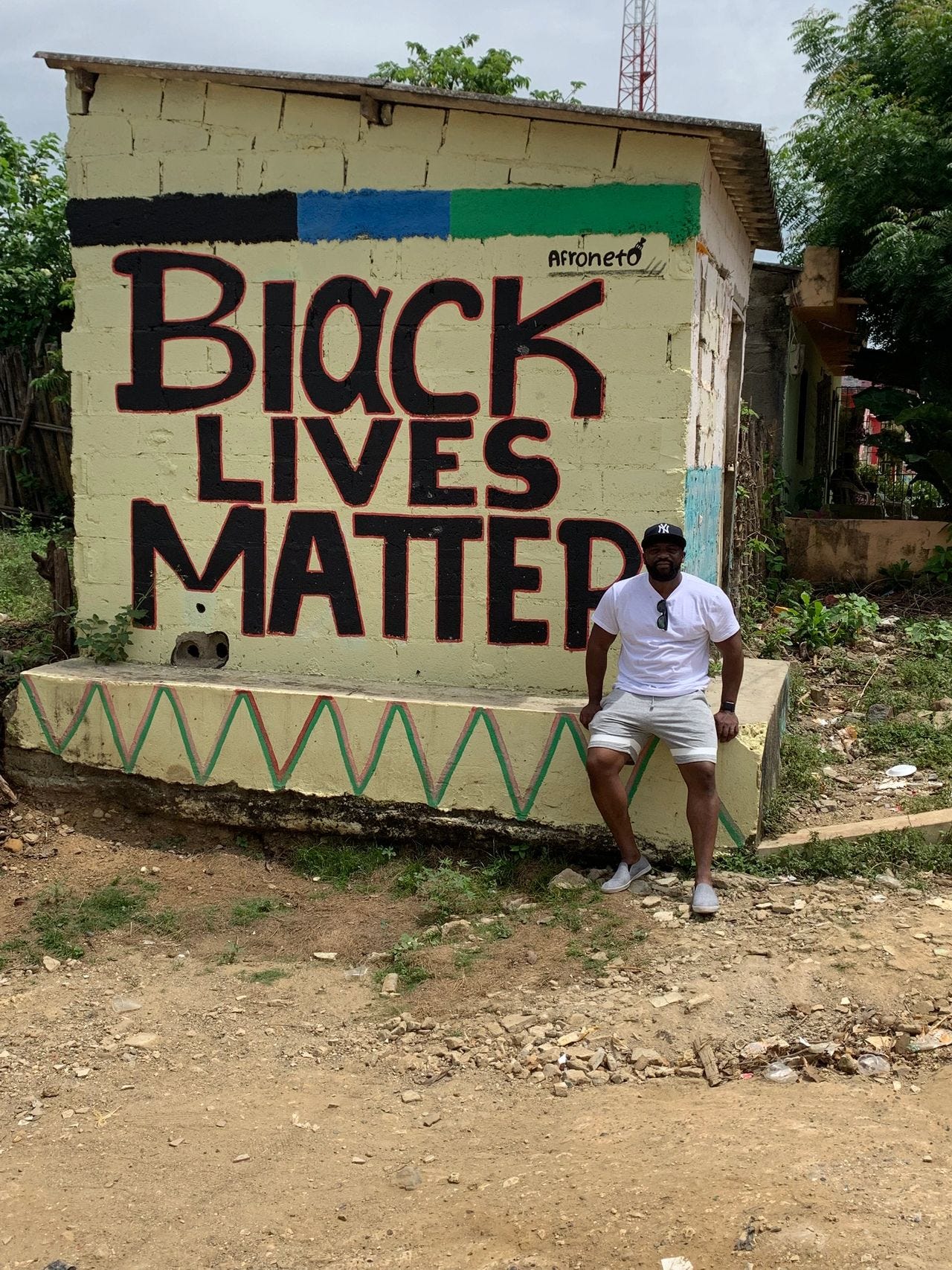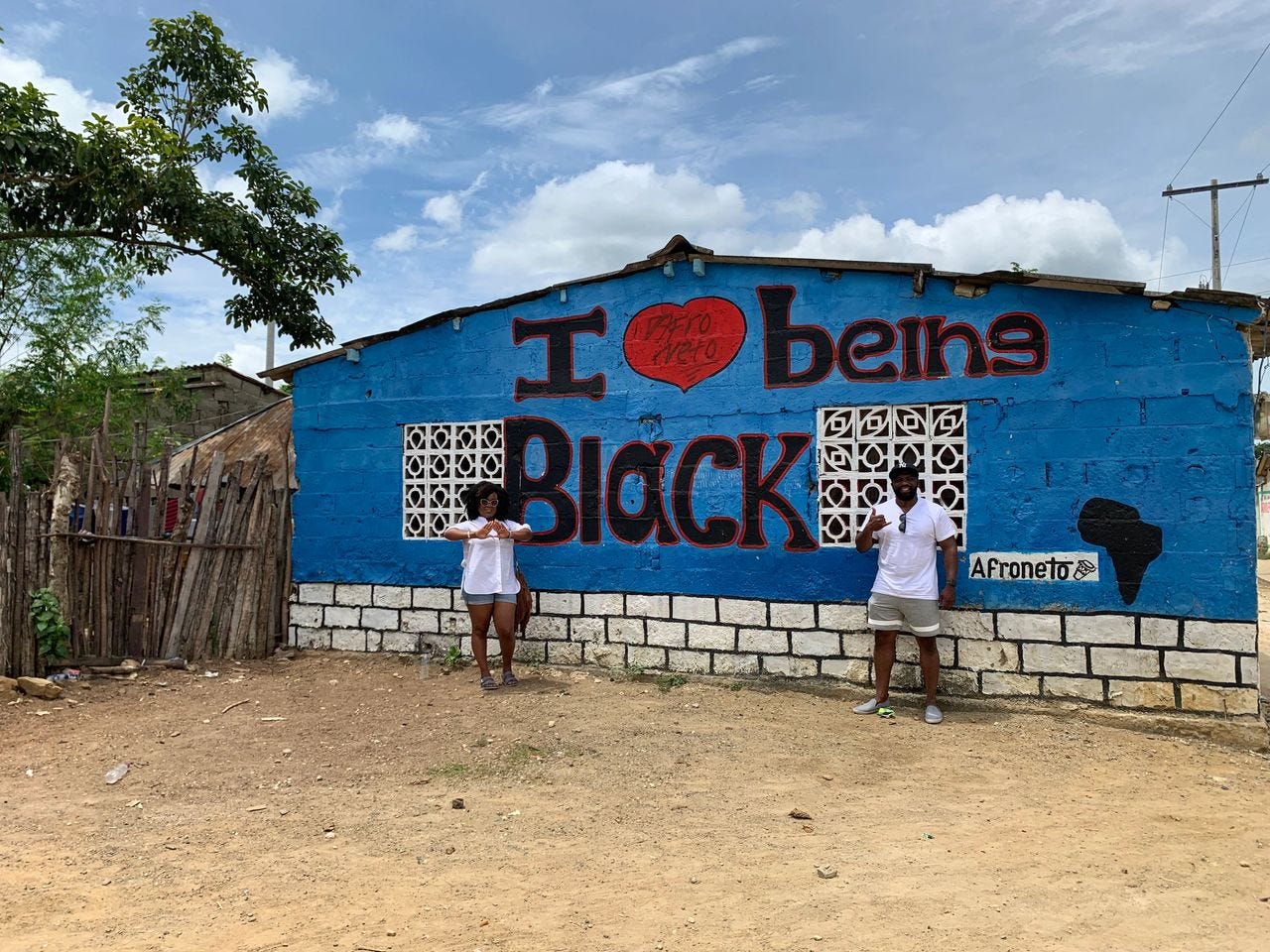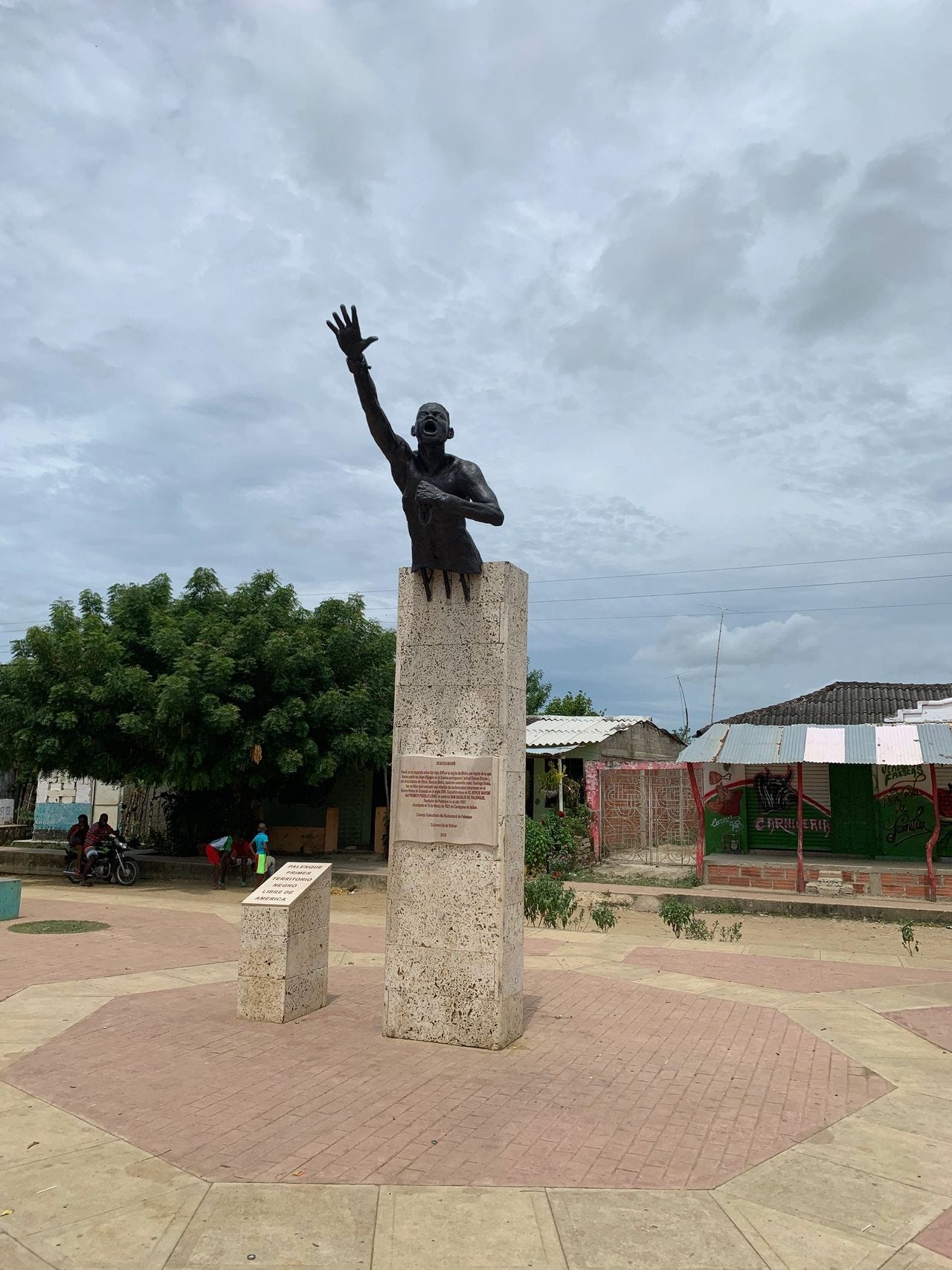 Our next stop was the boxing gym. Fast forward a little, I got my ass kicked. The gym was a donation by Antonio Cervantas, also known as Kid Pambele. He was born and raised in Palenque. He's probably the most recognized and accomplished boxer in Colombia. I had an opportunity to get some training and spar with a local boxer there. Back to me saying I got my ass kicked, dude landed super soft blows on me, but the entire ordeal was a workout. I need to step my cardio game up.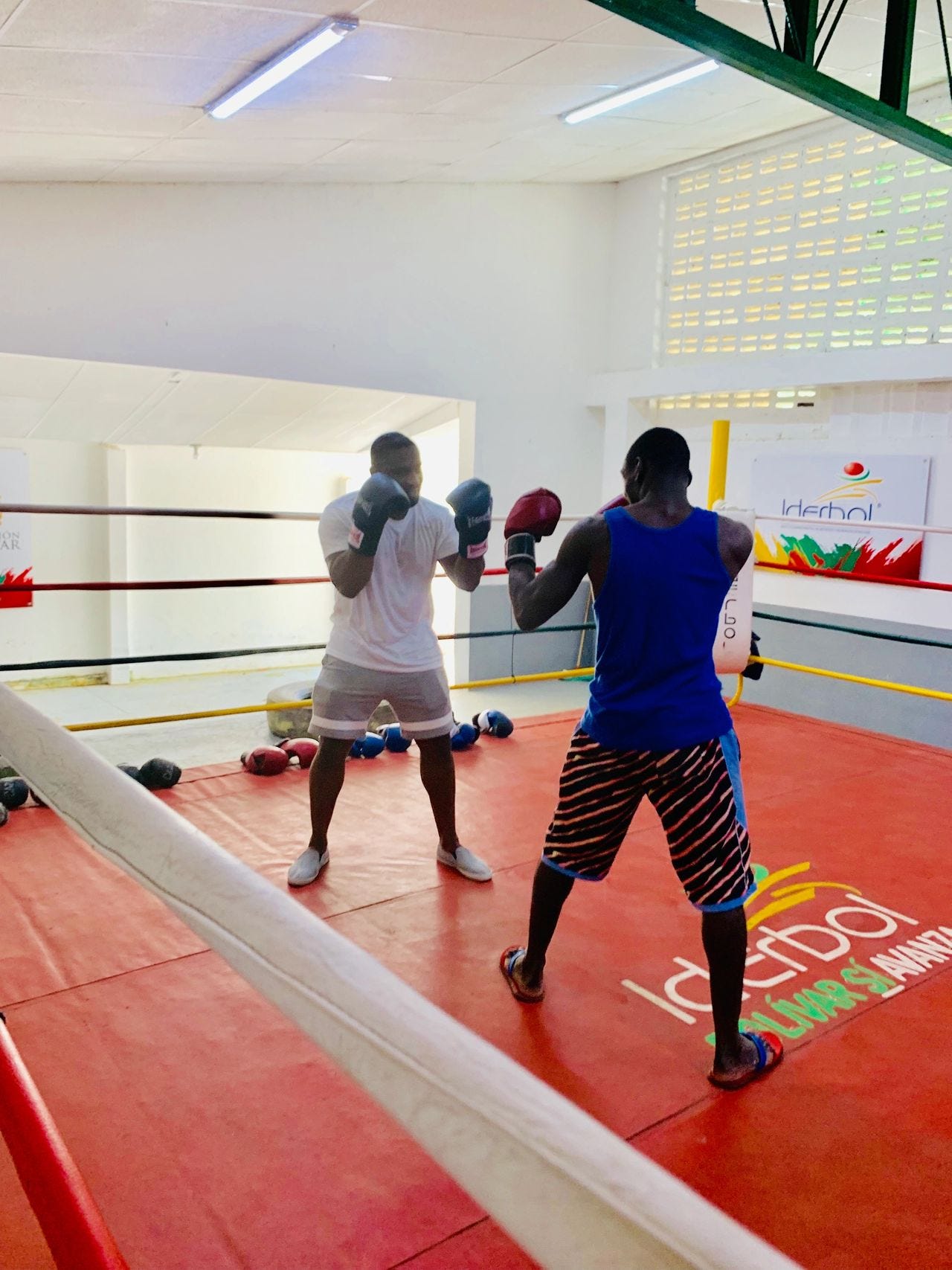 We continued our tour to visit Palenque's herbalist and medicine man. He was responsible for treating people for minor things like indigestion, cramps, sore muscles, and other things. Not only was he connected to the earth, but he was spiritually connected as well. We purchased some bracelets from him and he blessed for protection. For any serious injuries or health problems, the people of Palenque have an ambulance that will take them to their nearest hospital. After trying some remedies and more rum, we went to have lunch at the statesmen's home. Words can't describe how delicious the curry soaked fish was with coconut rice on the side. The meal was garnished with onions, peppers, and avocado. What did we wash it down with? You guessed it, more rum. Even with our stomachs filled to the brim with food and libations, we found a little space for dessert. We stopped by the home of one of the older women in Palenque. She was wearing the iconic yellow dress and head wrapping you've probably seen in IG stories and Facebook pictures. The women wearing those dresses can usually be found in Cartagena's old town part of the city selling tasty desserts among other things. At her home we tried cocadas and flan. Julia even had an opportunity to help cook some of the treats while I watched and took pictures of the pigs in her backyard. I don't know why I took those pics. Stop asking me questions.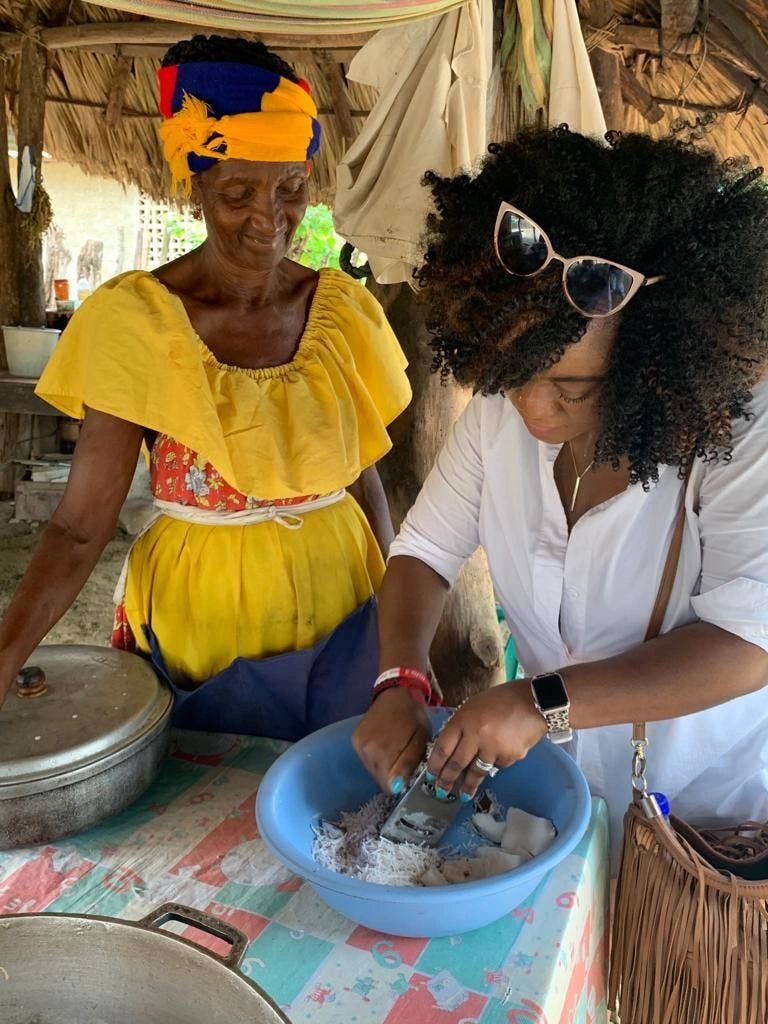 With our trip to Palenque behind us and the strength of the ancestors within us, we hit up old city Cartagena for drinks and dinner. Before I further describe our boozy night, it's important that I define old city Cartagena and new city Cartagena. The biggest difference is the architecture. Old city looks exactly like how the Spanish left it some centuries ago. It's surrounded by a wall, accessorized by a clock tower, and perfect for likes on social media. Our hotel was in new town Cartagena, which can be described as a metropolitan area in the world. It was a seven minute cab ride to get us to the old town. Which only costs us four USD. Remember when I said shit was super cheap? All right, back to the drinking and such. We grabbed a small table at Cafe Del Mar right around 5:30 pm. We had some finger food and plenty of rum. Then we waited for sunset. I can't really explain how beautiful it was it happened, but it was a magical moment to say the least. Here I was in South America with my best friend, who happens to be smoking hot, with about half a pint of rum being processed in my liver. All of that happening while a DJ, albeit a push play DJ, was playing some Latin infused EDM. We had 8:00 pm dinner reservations at Alma Restaurant located in Casa San Agustin. Dinner and drinks were amazing, plus I had the perfect date. Our waiter was a little surprised by the tip we left him for his service. One thing we learned in Colombia, tipping is rare and some establishments just include gratuity in your bill. It's usually not more than 10%. After a long day that started a little before 8:00 am, it was time to head back to our hotel and plan the next day's events.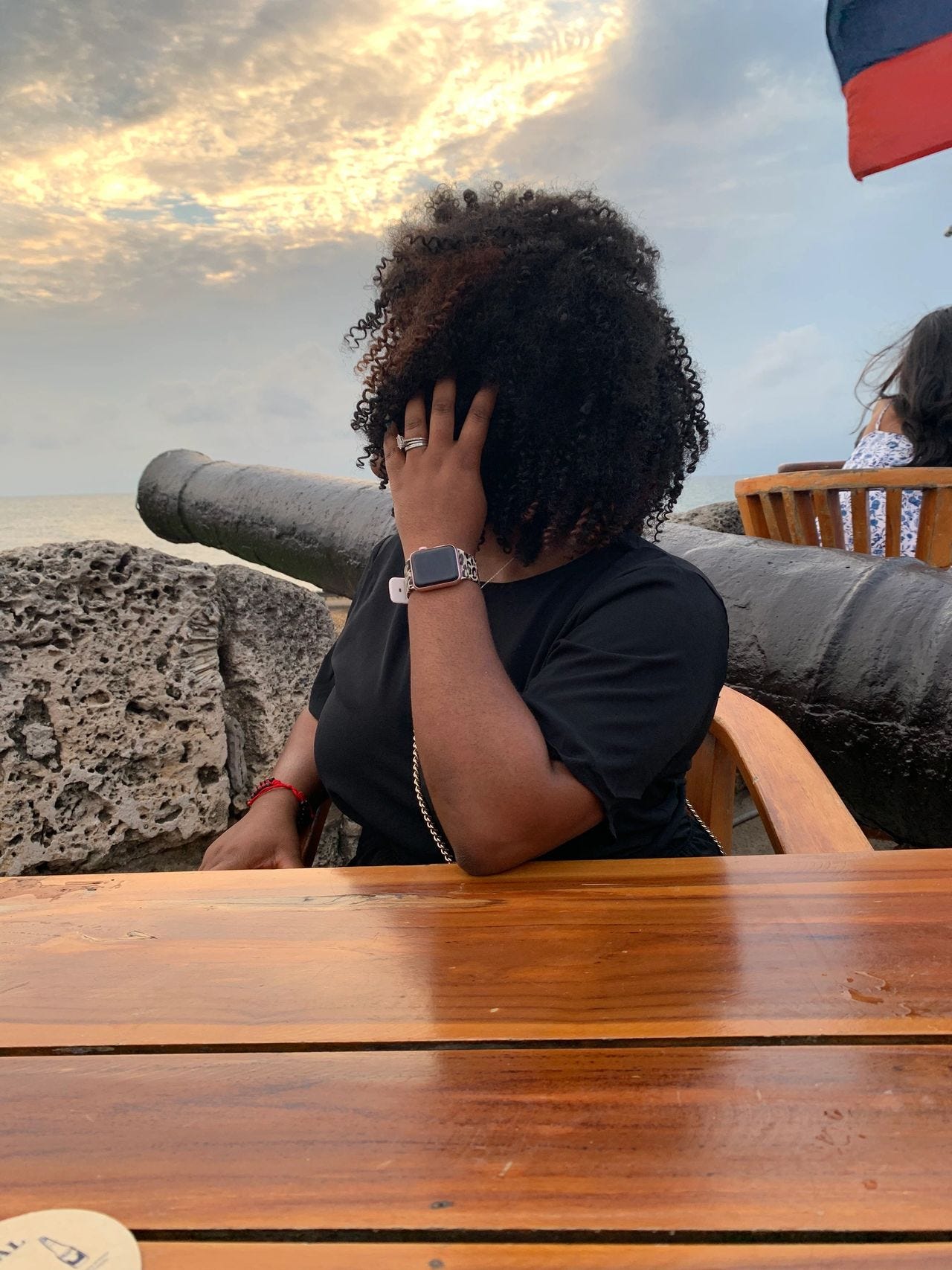 Our final full day in Cartagena was dope. Initially, we were going to island hop by catching one of the ferries at the port and spend the day at the less crowded beaches. We decided against that and walked a block from our hotel to the beach there. Bad fucking idea. The beach was crowded, then we had to rent chairs with umbrellas. The thing that made it our beach trip not so good was the constant beach vendors trying to sell everything from toys to massages. At first we were able to have them keep walking with a simple, no gracias. As time went by folks started getting more aggressive with their sales pitches so we decided to grab some lunch right around the corner at Restaurante Palenqueras. The food was decent and the service was sub-par. We did enjoy some local beer while there and took in the view of the beach which was steps away. We finished our day with a nice dinner at Marea by Rausch right next to the waterfront. That was followed by Cuban cigars at a cigar bar not too far from the restaurant.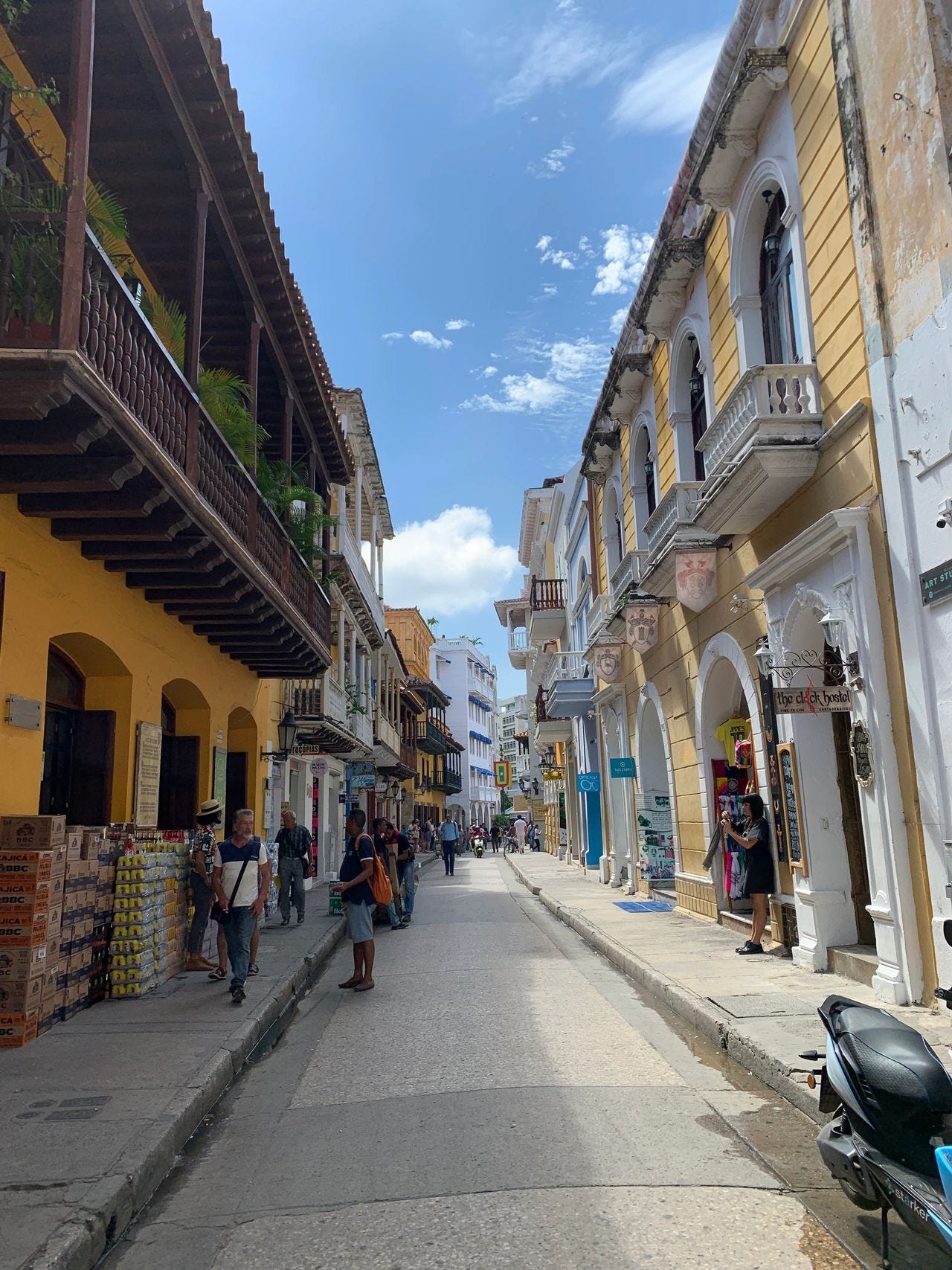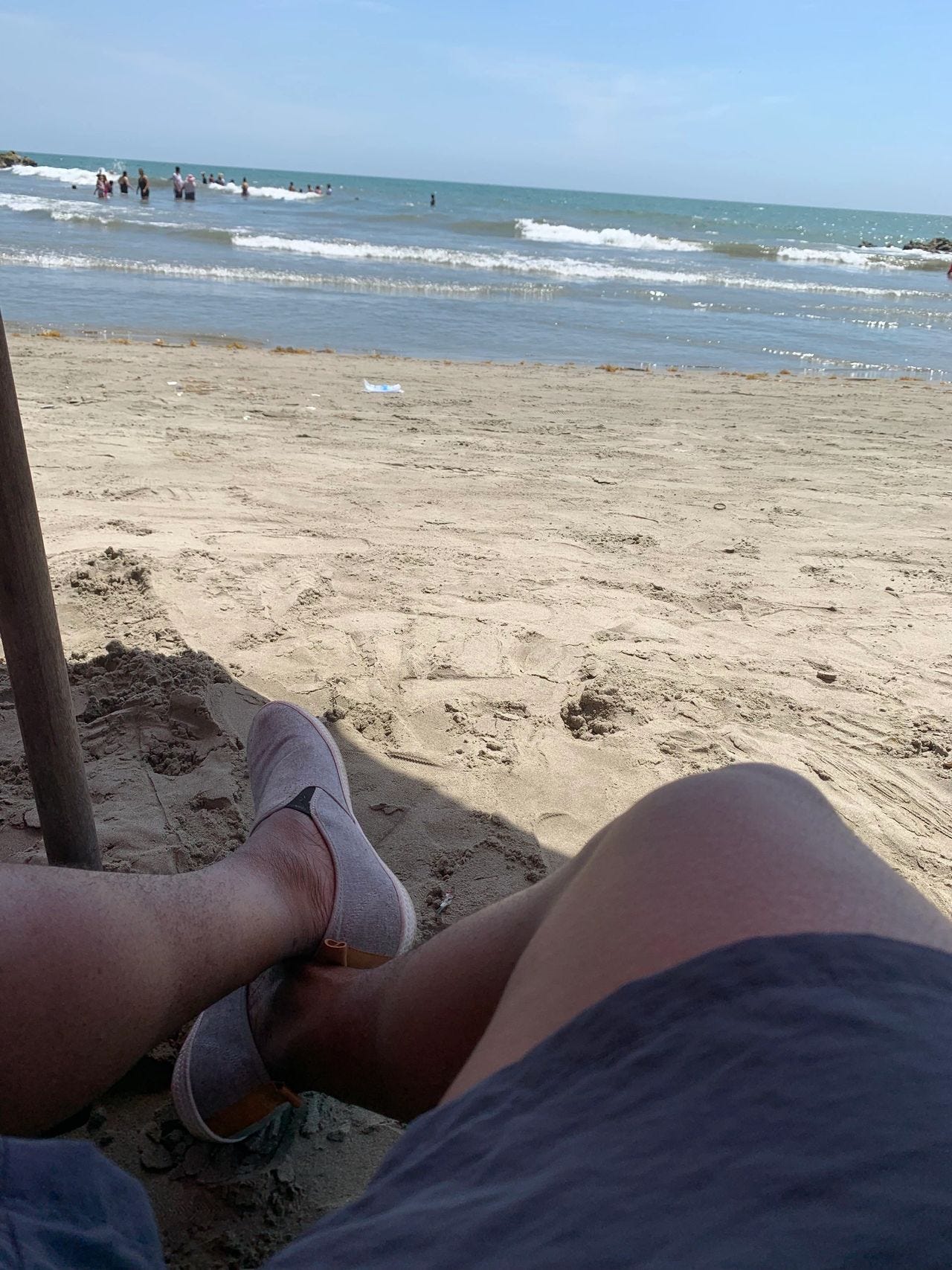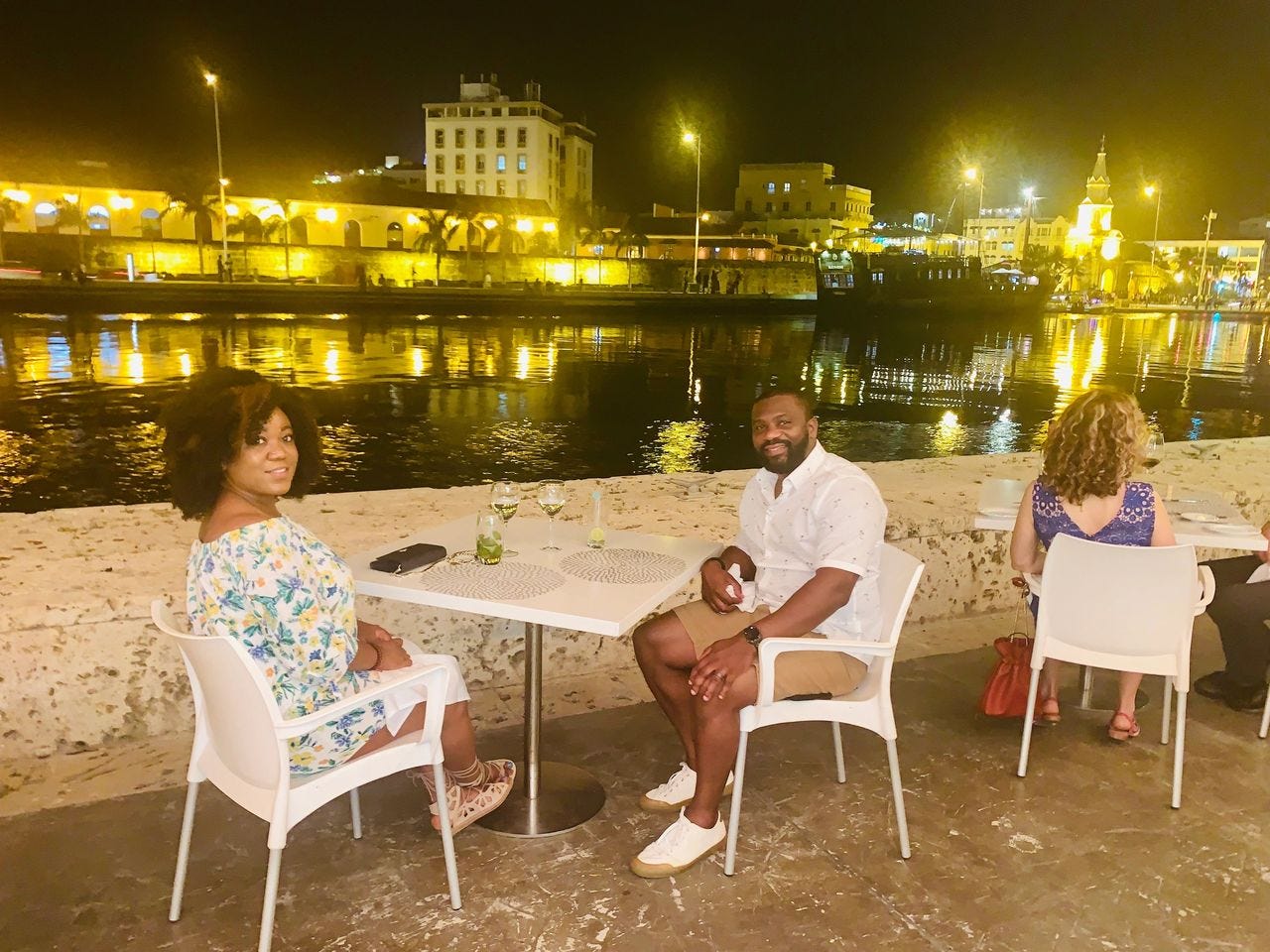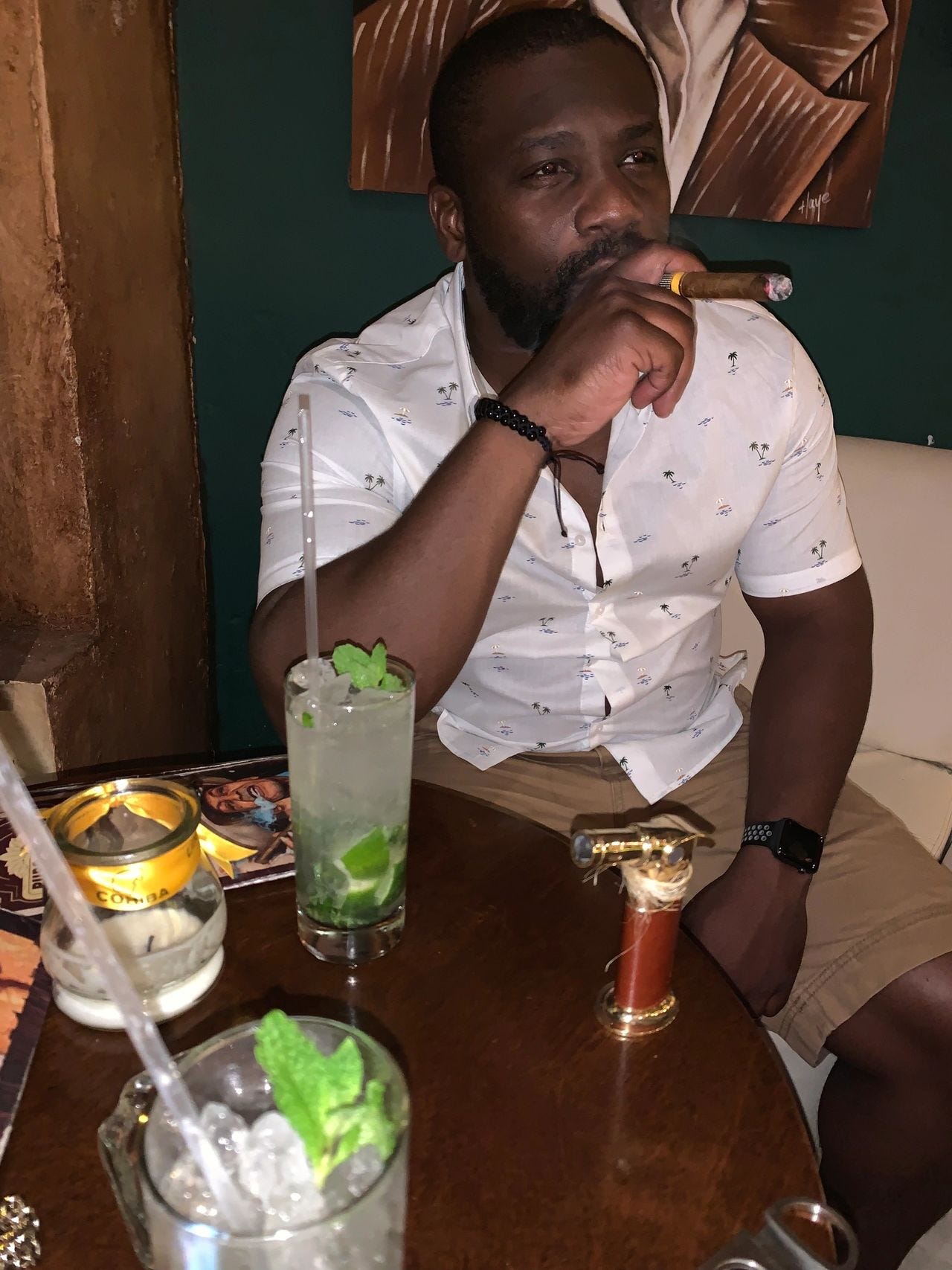 Our final day in Colombia was spent traveling. We left Cartagena at 9am to go back to Bogota. From there we caught a flight to Miami and finally made it to Atlanta right before midnight. That's four airports and three different flights. To add insult to injury one of our bottles of liquor was "flagged" by the TSA. Coincidentally, it was the most expensive bottles we purchased while in Colombia. I have a list of grievances with the TSA I'll need to eventually air out one day.
Colombia was overall a good place to visit. Cartagena reminded me of the Caribbean so much, but Bogota will be reserved as fly-in location going forward. When we return, we're going to Medellin and will probably visit Barranquilla. We'll probably use way less cash than we did this trip and rely more on debit cards and digital currency. All in all, our trip was enriching and relaxing. We learned about the people, culture, and history of the region. One of the more pivotal moments of our trip was connecting with the people of Palenque. It reminded us that the African diaspora is vast and independence is something that often requires blood.